Uncharrrted Waters Card Design Competition
Congratulations to Hordaki for winning the competition!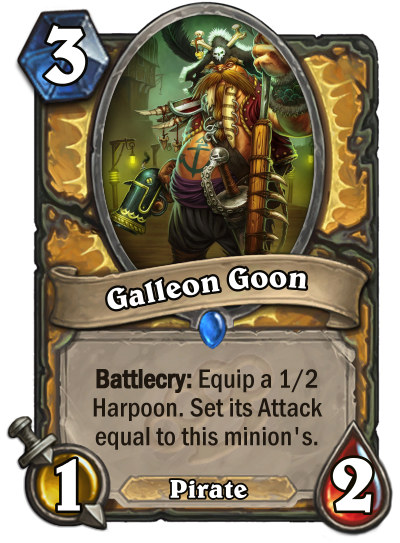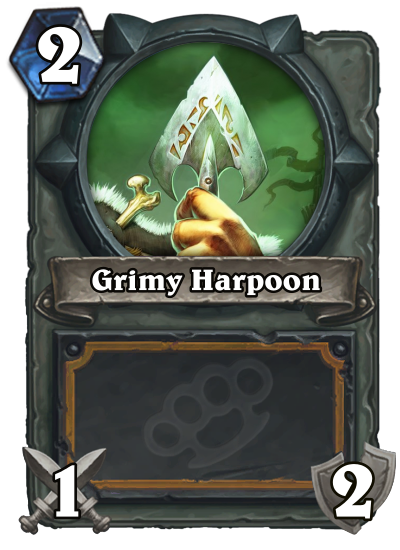 Average Score3.60
Finalist Score3.48
---
Submission Description
The following description was written by the creator.
""Putting the arr in tuskarr" The Galleon Goon is a paladin pirate from when paladins dropped their noble side in Mean Streets of Gadgetzan, and is meant to synergize with the Grimy Goons and their signature handbuff mechanic. The stronger it gets, the stronger your harpoon gets and the worse it gets for your opponent.
View the Competition Transparency Report
---

This Week's Theme: Uncharrrted Waters
Pirates have taken over Battlegrounds recently, and they're looking to expand their reach further!
You must create a Pirate minion
Your minion cannot be Warrior, Rogue or Neutral

We're looking to new waters! There are currently no Pirates in any other classes, so get creative.
---
Your Entry
You are not signed in! Please sign in to enter the competition.
---
Competition Entries
---
Existing Pirates focus a lot around weapon synergy, but you don't necessarily need to hone in on that. What might a Mage or Warlock Pirate do mechanically, for example?