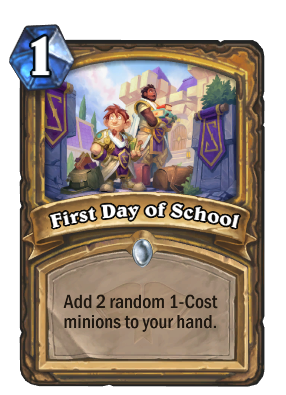 ---
Card Stats
---
Card Text
Add 2 random 1-Cost minions to your hand.
---
Flavor Text
"Report to the bookstore to buy your books, the alchemist to buy your potions, and then get your wands at the… wandryroom?"
---
Full Art for First Day of School
The art for this card was created by L. Lullabi & K. Turovec.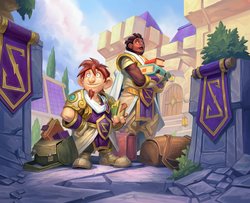 ---
Wallpapers for First Day of School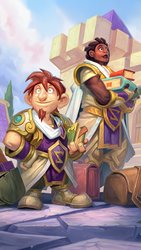 ---
Card Balance and Changes
| Patch | Change |
| --- | --- |
| Barrens Buffs | Cost increased to 1 (from 0). Now adds 3 minions to hand (up from 2). |
| Wailing Caverns | Now only adds 2 minions to hand (down from 3). |