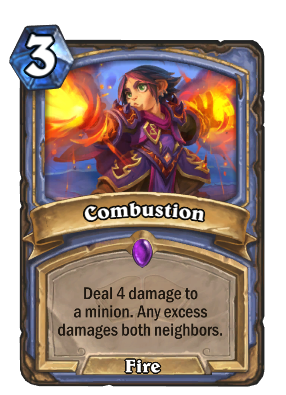 ---
Card Stats
---
Card Text
Deal 4 damage to a minion. Any excess damages both neighbors.
---
Flavor Text
Sally is friends with three Silverhand Recruits conveniently standing in a line. After casting this spell, how many friends does she have left? (Show your work.)
---
Full Art for Combustion
The art for this card was created by L. Lullabi & A. Zemskov.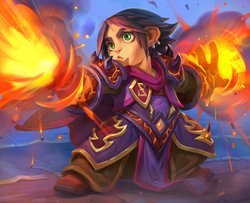 ---
Wallpapers for Combustion