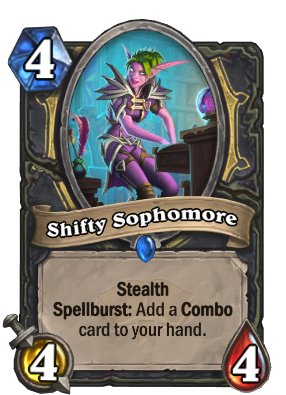 ---
Card Stats
---
Card Text
Stealth Spellburst: Add a Combo card to your hand.
---
Flavor Text
Experienced enough to do crimes, inexperienced enough to be super obvious about it.
---
Keywords
Combo - A bonus if you already played a card this turn.
Spellburst - A one-time effect after you cast a spell.
Stealth - Can't be attacked or targeted until it attacks.
---
Full Art for Shifty Sophomore
The art for this card was created by Arthur Bozonnet.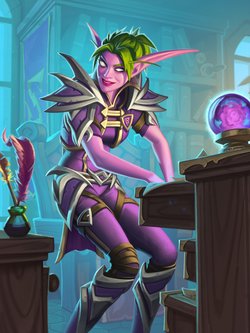 ---
Wallpapers for Shifty Sophomore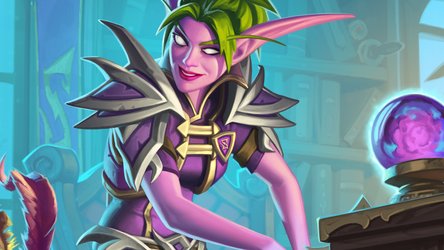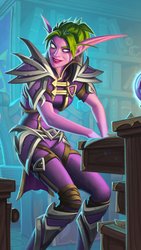 ---
Shifty Sophomore Sounds
Play VO_SCH_234_Female_NightElf_Play_01
Play Drawer_Underlay_Play
Attack VO_SCH_234_Female_NightElf_Attack_01
Death VO_SCH_234_Female_NightElf_Death_01