The name and possible theme for the next Hearthstone expansion have leaked thanks to, of all things, a shirt. User roughschematics on Reddit posted about a T-shirt you can buy from the Blizzcon site, and it completely spoils the next HS expansion. The link in the Reddit post will now lead to a 404 page, but the internet never forgives, and thanks to the WayBackMachine, we have the page archived!
Unfortunately, linking to the page directly doesn't work. What you have to do is go to the WayBackMachine site, paste the link bellow in the page, and select one of the dates for when a snapshot was taken. There's only one option, on the 16th of October, so that's what you click. Here's the link
https://gear.blizzard.com/products/hstnmt0022-hearthstone-showdown-in-the-badlands-t-shirt?variant=44009765830905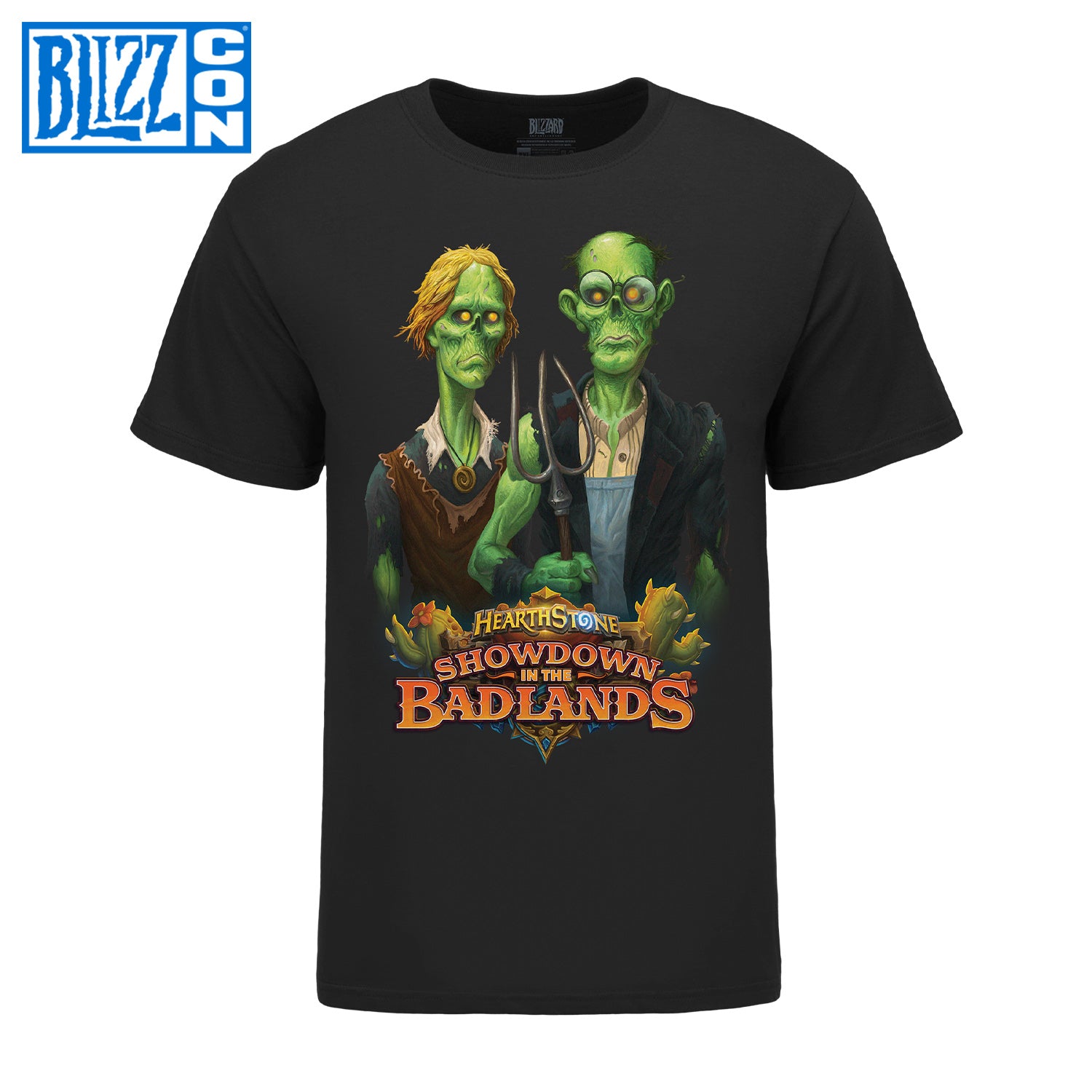 Azeroth Gothic
The shirt in question is a recreation of the American Gothic painting using two Undead. This plus the "Showdown" part of the name might hint towards a western interpretation of the Badlands region, much like Gadgetzan was turned into a pulp-crime setting. The expansion was likely supposed to be announced at Blizzcon, so we're getting this about two and a half weeks earlier than expected.
---
What do you think of this theme? What do you expect to see in the new expansion? Let us know in the comments below!