Festival of Legends Card Spoilers & Expansion Guide
145 new cards are being added to the game.
The expansion will be launching in April.
Each class is themed with a different music genre.
New Keyword: Finale

Cards with Finale get special bonuses if playing them spends all your remaining mana. Every great musician knows to close each show with a bang for maximum effect. Plan out your turns like a setlist and end on your grand Finale!

Legendary Musicians and Songs

Every class is getting a Legendary minion card that is the class's star musician, performing at the Festival of Legends. Each class will also get a Legendary spell card, representing their musician's most popular song. Play your favorite tune and become a musical icon!

New Class Keyword: Overheal

Priest is getting a new evergreen addition to their class identity this year, starting in the Festival of Legends and Core sets! Minions with Overheal trigger a special effect when they are healed above their max. Here, the Priest Legendary musician, Heartbreaker Hedanis, shows off his technique with this class-specific keyword.

All classes are receiving weapons, themed as instruments!
Get a free E.T.C., Band Manager legendary card by logging in today.
There is a limited-time event running on the events system that grants class packs, a Festival of Legends pack, and a hero skin!
---
Festival of Legends Community Compendium
See how the community initially rated the expansion! Check out the Festival of Legends Community Compendium!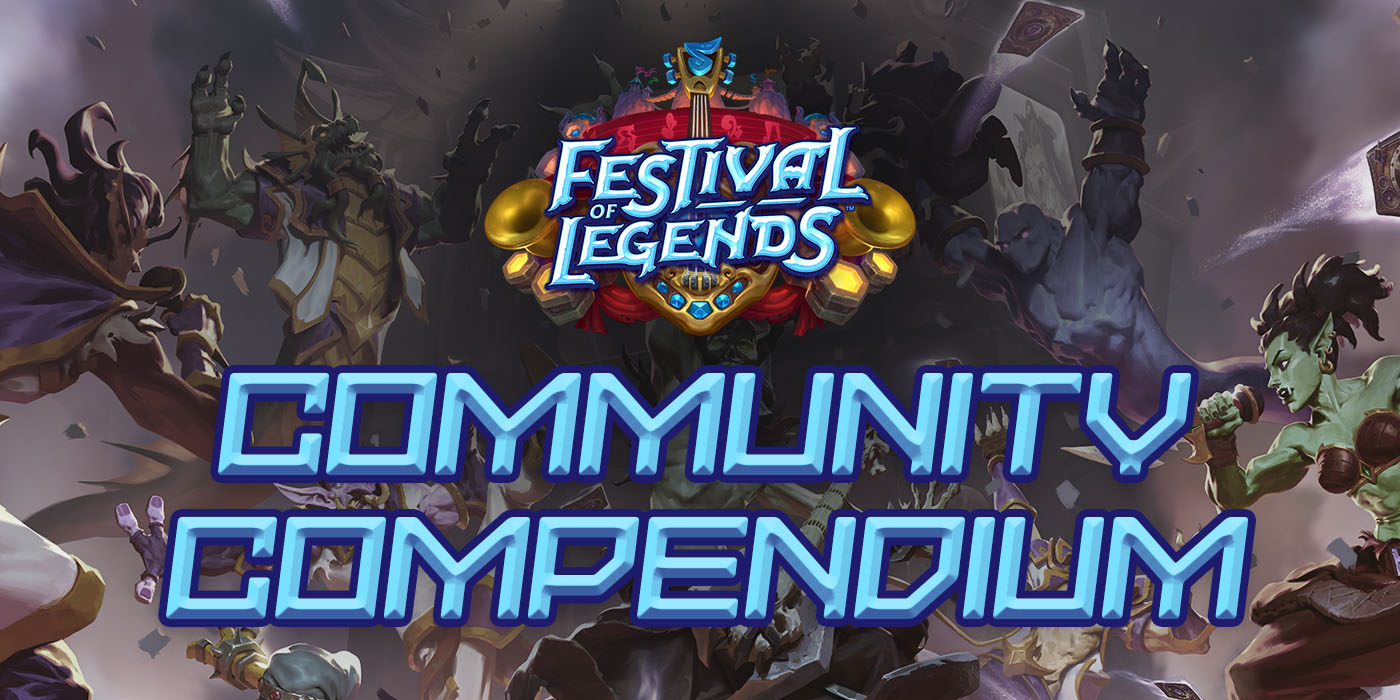 ---
Revealed Cards for Festival of Legends
These are all the cards that have currently been revealed for Festival of Legends.
Death Knight
Demon Hunter
Druid
Hunter
Mage
Paladin
Priest
Rogue
Shaman
Warlock
Warrior
Neutral
---