A Hero's Tale Card Design Competition
Congratulations to BloodMefist for winning the competition!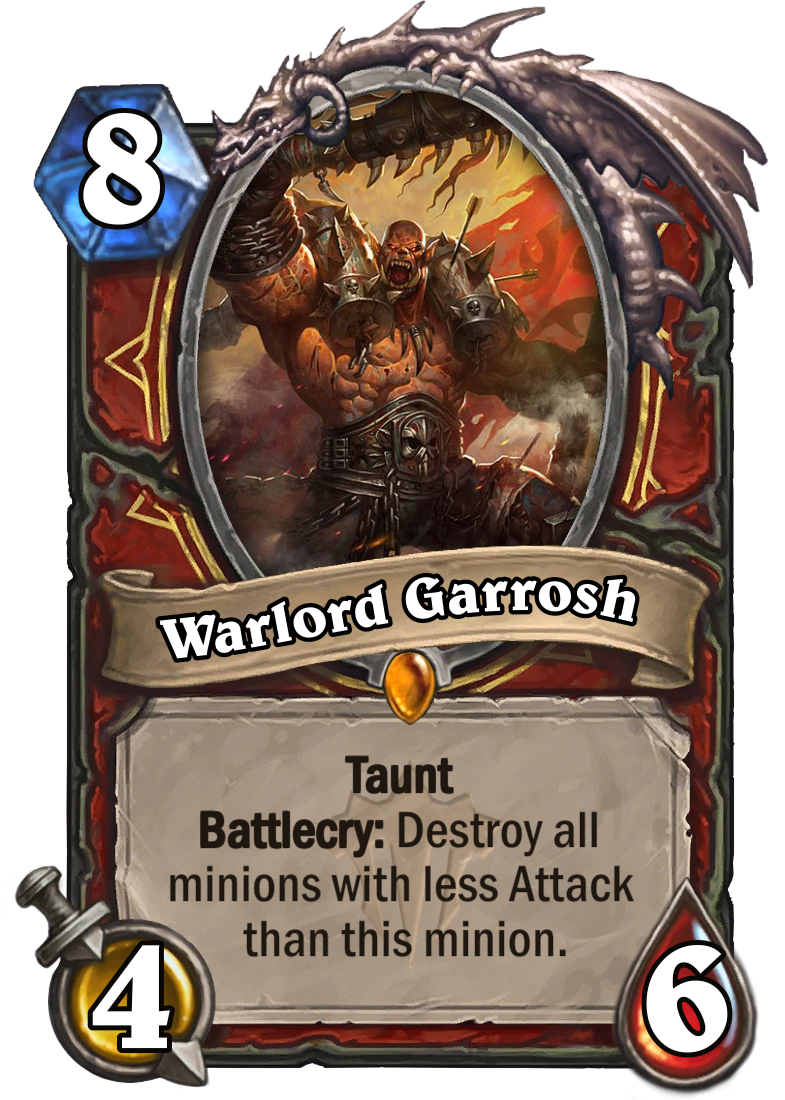 Average Score4.20
Finalist Score3.94
---
Submission Description
The following description was written by the creator.
Play: "There is no room for weakness in MY Horde!"

Attack: "For the TRUE Horde!"
View the Competition Transparency Report
---

This Week's Theme: A Hero's Tale
No more of these side-characters hogging the screen: it's time for the main players to take the stage!
You must design a Legendary minion for one of the main Hearthstone avatar characters - Jaina, Thrall, Rexxar, etc.

Arthas already has one in The Lich King, so he will not count for this competition.
---
Your Entry
You are not signed in! Please sign in to enter the competition.
---
Competition Entries
---
You are not strictly required to make the avatar a part of their class. If you can justify making Garrosh a Priest card, then we will support it!