Welcome to our recap of all things Hearthstone, as observed during the busy month of March 2022. Following that short yet surprisingly eventful February, we had largely switched into anticipation mode over the past several weeks - as the arrival of an early spring carried with it the usual promises of a brand new expansion and another distinct Hearthstone year. At least some questions have been answered, but we still have to wait until the next week in order to get that full picture.
With not much else going on meanwhile, it's a fine opportunity to take a proper look back at anything of note in recent memory. It might be hard to believe now, but it wasn't all just an endless stream of card reveals. Although with so many of them in quick succession, you could be forgiven for remembering otherwise:
---
That's Still Year of the Gryphon
Hearthstone naturally wouldn't let us forget this, as the entire month of March was dedicated to this particular flying creature:

We braved the trials of the Barrens, survived the schemes of Stormwind, and ascended to the peaks of Alterac!
---
It's been quite a journey, one that's not over just yet (as much as those of us tired of the current state of affairs within the Constructed mode might wish it so). If you had it in you to play and win a handful of Ranked games, that token should become a part of your card back collection.
As always, if you ever want to look at all of them, we've got an entire gallery dedicated to just that!
---
It also looks like most (all?) of us were greeted by this peculiar message and image at the end of the season. Any earned packs and cards for the associated Ranked spots should've still made it into your inventory, but it might be a little harder to tell when things appeared this way:

Huh, now that must be one special hidden rank.
---
If you recall our special article (which we happened to remember about once again!) to celebrate the start of March along with its associated card back, it's easy to point out how many of the notable events we couldn't yet predict at that point:
The Hearthstone team clearly prefers not to share much well in advance.
---
The Future of Warcraft
The big news first arrived in a somewhat unexpected form, as Hearthstone shared the center stage along with other properties within the larger Warcraft universe. That might not've mattered for every guest staying at the tavern, but remains very important for fans of the IP as a whole. You never know which part of this world our card game might take its inspiration from next:
From there, we had that crucial date for another Hearthstone expansion to look forward to - March 15, then delayed to March 17. We saw a great teaser, took note of some leaked bundle information, and even managed to make some pretty damn good educated guesses as for the upcoming themes:
In the end, it all led us towards the hidden depths:
---
Voyage to the Sunken City
The brand new underwater expansion made its entrance with "a banger". Or, in other words, one of the most memorable trailers in the history of Hearthstone:
---
If you like to abbreviate your Hearthstone sets, the name might be considered rather wordy. But we should be able to forgive that. April 12, 2022 isn't that far away now.
But this wasn't actually the only piece of video content released to celebrate the underwater adventures. We haven't given it much spotlight before, but you might've seen this shared across social media or appearing on your Battle.net launchers: a group of brave Hearthstone developers diving into one of their more whimsical and stylized outings:
---
Unsurpisingly, there was a lot to talk about:
And we were given a new Legendary card from the upcoming expansion, one that has made its presence known in quite a few instances: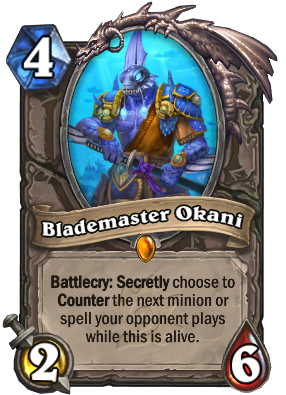 Since then, we've also seen too many card reveals to count:
---
Card Reveals
Okay, so we did actually count: that's 89 cards from Voyage to the Sunken City revealed so far. As can be seen in our gallery:
Got your favorites? It's not so easy to pick, even if you managed to keep up with all of them. And we might change our minds again come April 5; that's when there should be no more question marks remaining.
What's more, we've also learned a good deal of what to expect from the Duels mode in the near future:
But the month of March wasn't all about the future Hearthstone, we had other things taking place as well, more rooted in the present:
---
One Small Patch
Patch 22.4.3, now mostly remembered for the smaller updates to Battlegrounds and (as it turned out) the only two Constructed balance changes we would get to see:
---
One Big Patch
Patch 22.6 went live at the same time as the official news about Voyage to the Sunken City expansion, setting the stage with the usual pre-order bundles and bringing a fair chunk of content for various game modes within Hearthstone:
Alas, for unfortunate mobile players among us that day would not be remembered fondly at all:
Since that particular release we also had a chance to find out about quite a few hotfixes, in large part Battlegrounds-related:
---
In terms of the content itself, we got a new Questline for all Dwarf fans (still active):
---
Armor System made its grand return to Battlegrounds, along with other forms of content. Although one new minion did not last very long at all: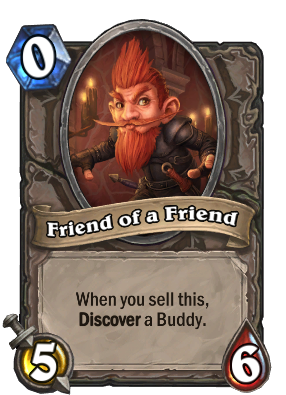 ---
Yet another batch of new Mercenaries and Bounties dropped:
But more importantly, the second special limited-time event for the game mode began as Leeroy Jenkins took swift charge: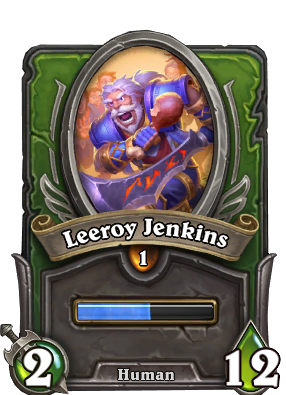 ---
Last but not least, the patch also enabled the third thematic "???" in the series of mysterious card back achievements:
---
Hearthstone Game Director Leaves
As for the more chronological order of events, March 2022 actually began with a special announcement made by Ben Lee - then Hearthstone director of many years - on the Coin Concede podcast:
Following the news, Hearthstone Twitter became full of various folks disguised as Bens for a good while. For there must always be one.
---
Hearthstone Q&A Returns
Speaking of Dean "Iksar" Ayala, his semi-regular "Community Q&A" happened twice in March (after a longer gap, paternal leave and all that). Flux probably missed having them too! And people were more than happy to line up their inquiries:
---
Other Content
We've been pretty busy debating which known characters could return in this year's upcoming Core Set, or which (if any) cards deserved to have their nerfs reverted as they head into the Wild mode.
And all those hot debates over the rotating Standard mode cards we're going to miss! Or not.
Let's not forget the special budget decks or certain Legendary cards we'll be parting ways with soon:
Plus a note on newly Echoing Unstable Evolution and special Battlegrounds tales: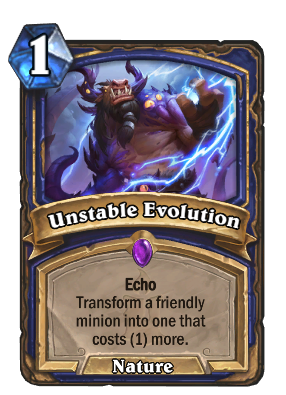 ---
Wild Side of Things & Community Spotlight
We continued focusing on the Wild aspect of Hearthstone Ranked, with the usual contributions. But also had something to say about archetype diversity within the format:
Over in the realm of custom fan creations, we had a couple of special sets along with characters for both Duels and Mercenaries. Also another FanArt Brawl reached its conclusion.
Word searches are your jam? We made sure to deliver!
---
Prime Gaming Freebies & Digital Collectibles
Two interesting pieces of news that seemingly came out of nowhere. For diligent collectors out there, we heard about Blizzard and Upperdeck teaming up to make digital e-packs happen:
And something that spells "free Hearthstone loot" far more clearly: the somewhat unexpected renewed partnership between Blizzard and Prime Gaming (that's Amazon's service; you might already know about being able to gift your monthly free sub to anyone on Twitch). If there was ever an added incentive to try this out, such time should certainly fall somewhere during April.
---
Hearthstone Esports
There was that second Masters Tour event of the year, sadly with Blademaster Okani banned:
And Hearthstone Grandmasters even managed to already wrap up its first shortened season:
---
Year-Long Mercenaries Narrative Comes to an End
Not to be confused with Hearthstone Mercenaries game mode, the final chapter of the Book of Mercenaries also came with the Patch 22.6, bringing the whole encompassing narrative for the Year of the Gryphon to its conclusion. If you've played through them all (or at least some) while collecting special class packs, then you know how and where it all led: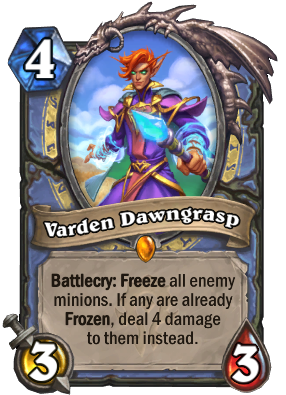 ---
We don't know whether these Mercenaries might ever return to Hearthstone stories in any official capacity, but they'll certainly continue to accompany us in the form of cards and Hero skins - for better or for worse (hey, Wildheart Guff, no offense).
---
How was your own Hearthstone journey over those weeks of March? More waiting for what's to come than playing, or the other way around? Anything else happened that earned its special place in your mind?