If you were worried that the current meta in Standard and Battlegrounds was feeling a bit stale, then we've got good news for you: Hearthstone's Twitter account (@PlayHearthstone) has dropped an announcement that balance changes are on the way:
What do a guitar and Hearthstone have in common?

They're both better with regular tuning!

👀 Keep an eye out for changes, coming this Thursday
Accompanying that tweet were two pictures, one teasing the changes for Constructed, and one for Battlegrounds.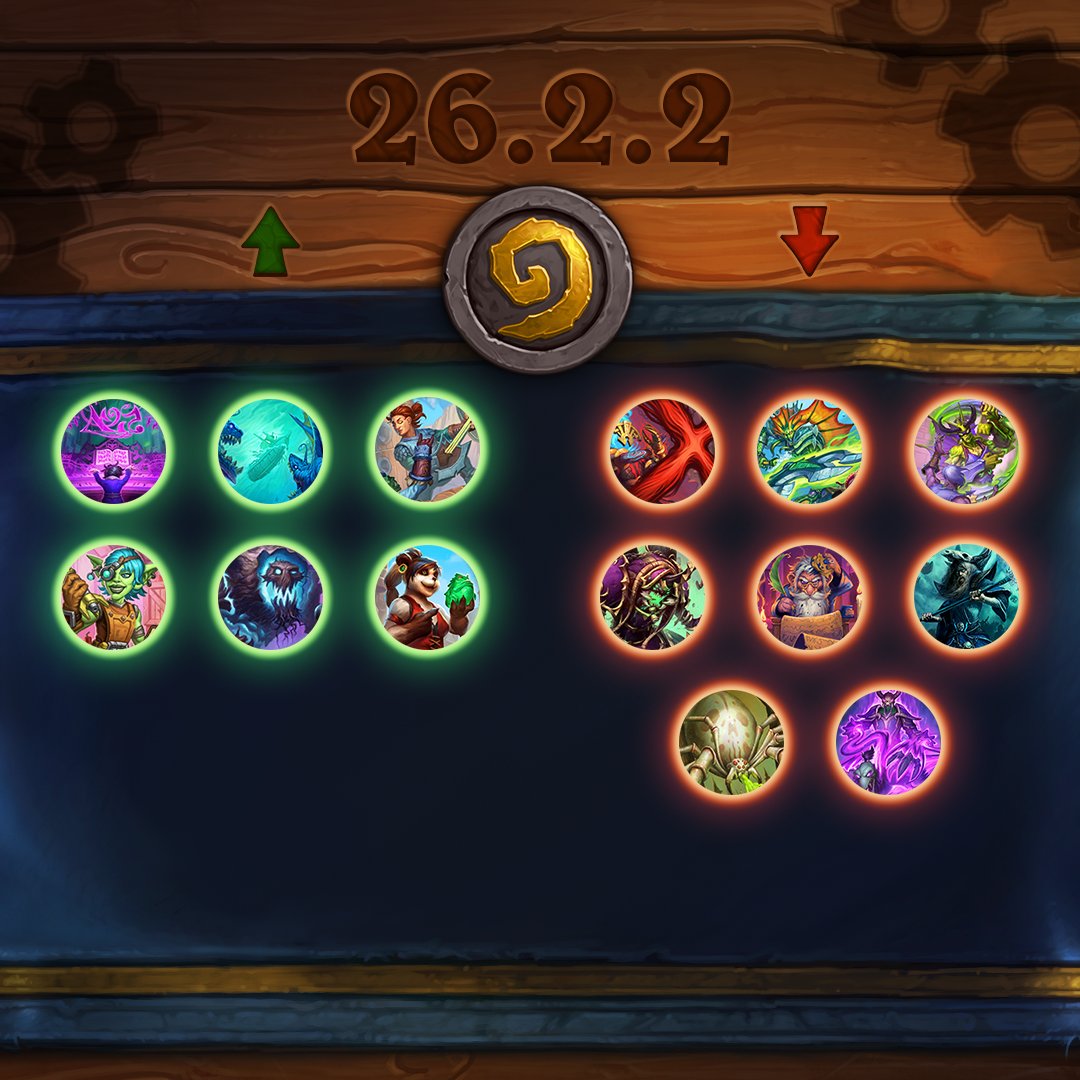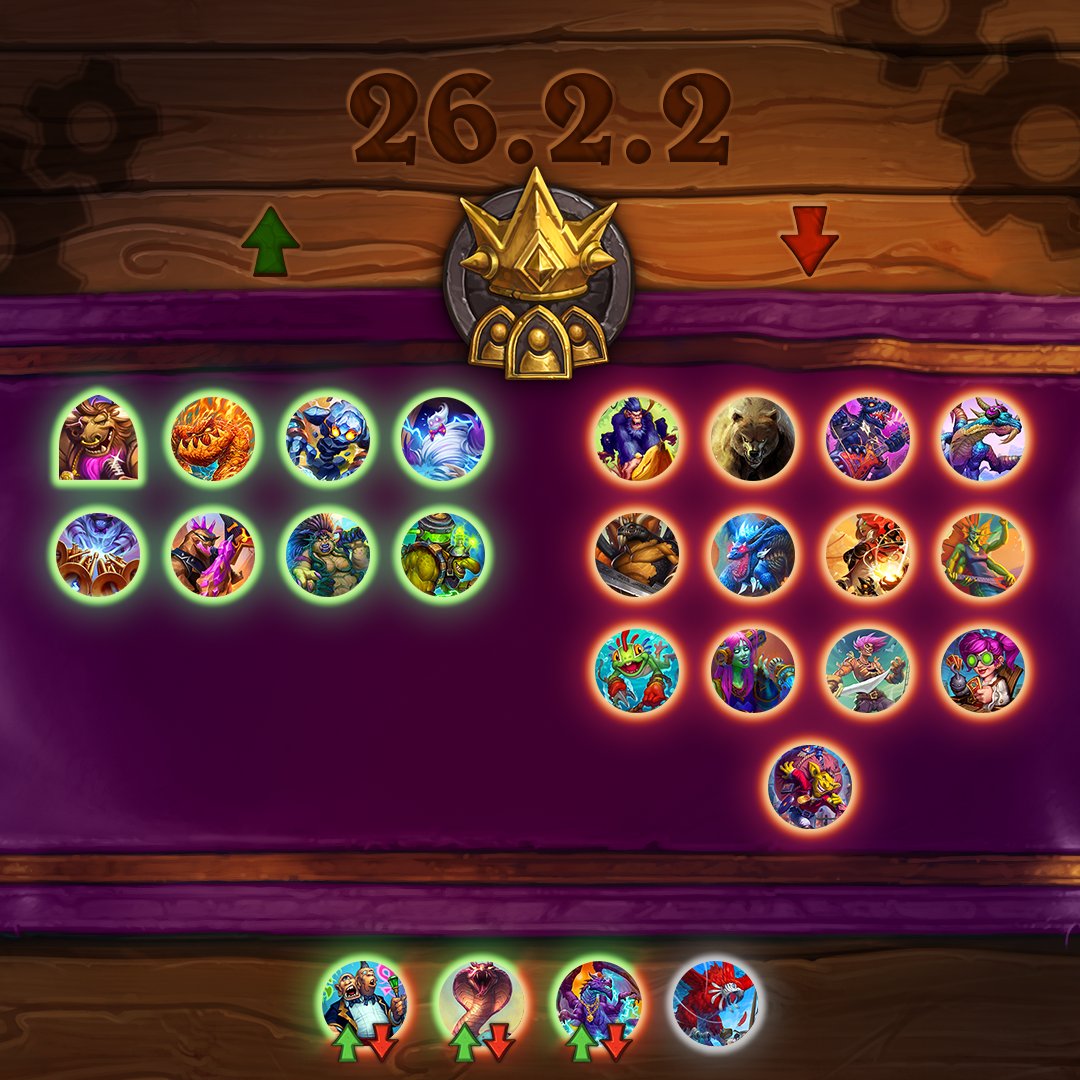 ---
Constructed
Buffs
Nerfs
---
Battlegrounds
There are a host of changes for Battlegrounds, including a buff to the E.T.C. Hero, nerfs to plenty of other cards, and a change in Tavern Tier for three cards (and we don't know what they have planned for Monstrous Macaw).
---
What are your thoughts on these changes? Share in the comments!