With the announced Maw and Disorder Mini-Set for Murder at Castle Nathria releasing very soon, we start the fourth and final day of ongoing Hearthstone card reveals! Besides the previously revealed Legendary Prosecutor Mel'tranix, Demon Hunter gets two more new pieces to complete its arsenal.
As usual we're going to see 35 new cards, with a trial theme visible throughout!
You can find the full ongoing card reveal schedule and all countdowns on our special page.
Make sure to follow along with all the card reveals through our dedicated articles, and see all of it collected in our Mini-Set guide.
24.4 Patch notes will be posted on Monday, September 26.
The patch launches, alongside the new cards, on Tuesday, September 27.
Besides all of the Mini-Set additions, there will also be new content for Hearthstone Mercenaries.
---
New Demon Hunter Cards Revealed
The official Hearthstone Twitter account has revealed the following new cards: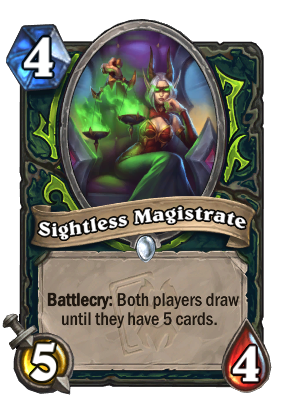 Discuss this Card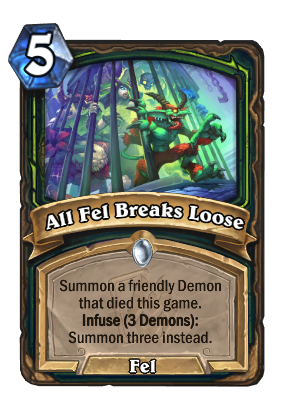 Discuss this Card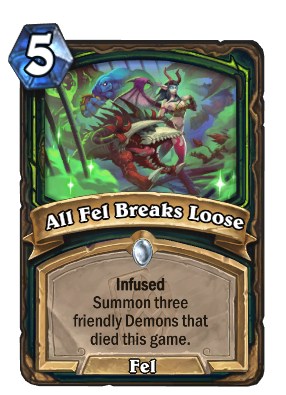 Something for Big Demon Hunter, and something for fans of Aggro.
Infuse keyword strikes once more.
---
For the record, the third Demon Hunter class card is the Legendary that got revealed separately two days earlier: