With the upcoming Maw and Disorder Mini-Set for Murder at Castle Nathria just announced, the new cards continue being unveiled! For the final set of reveals from today, we've got three Neutral cards: one Common, Rare, and Epic, respectively. They join the other two signature Neutral Legendaries - Sylvanas, the Accused and The Jailer.
As usual we're going to see 35 new cards, with a trial theme visible throughout!
You can find the full ongoing card reveal schedule and all countdowns on our special page.
Make sure to follow along with all the card reveals through our dedicated articles, and see all of it collected in our Mini-Set guide.
24.4 Patch notes will be posted on Monday, September 26.
The patch launches, alongside the new cards, on Tuesday, September 27.
Besides all of the Mini-Set additions, there will also be new content for Hearthstone Mercenaries.
---
New Neutral Cards Revealed
It all comes to us via Hearthstone Twitter: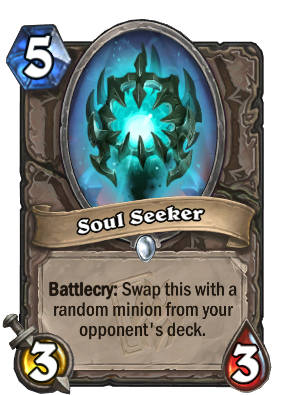 Discuss this Card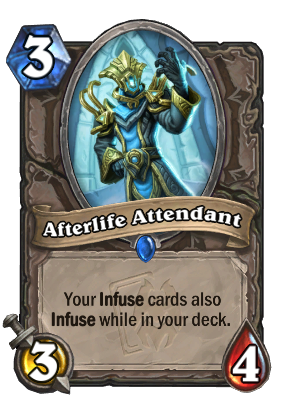 Discuss this Card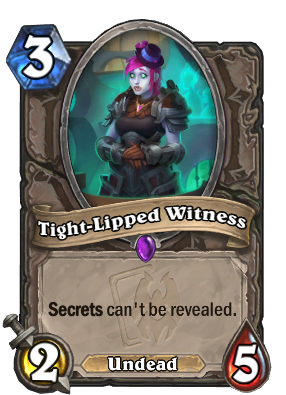 Discuss this Card
---
This is the only Epic card featured in the upcoming Mini-Set (Secrets have not taken over the game at this point).
If Theotar, the Mad Duke wasn't enough disruption for you, here comes another option!
And unsurprisingly, even more support being given to this expansion's Infuse keyword.