With the announced Maw and Disorder Mini-Set for Murder at Castle Nathria releasing very soon, we continue the fourth and final day of ongoing Hearthstone card reveals! It's time to see what's in store for Mage, and three is the magic number here.
As usual we're going to see 35 new cards, with a trial theme visible throughout!
You can find the full ongoing card reveal schedule and all countdowns on our special page.
Make sure to follow along with all the card reveals through our dedicated articles, and see all of it collected in our Mini-Set guide.
24.4 Patch notes will be posted on Monday, September 26.
The patch launches, alongside the new cards, on Tuesday, September 27.
Besides all of the Mini-Set additions, there will also be new content for Hearthstone Mercenaries.
---
New Mage Cards Revealed
The official Hearthstone Twitter account has revealed the following new cards: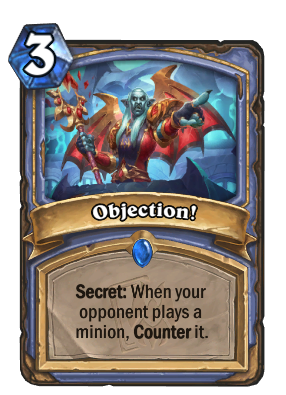 Discuss this Card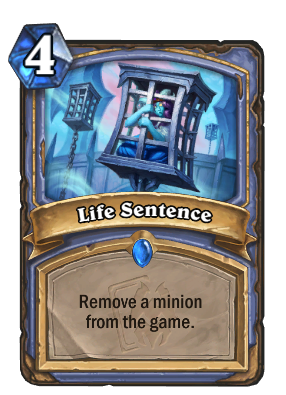 Discuss this Card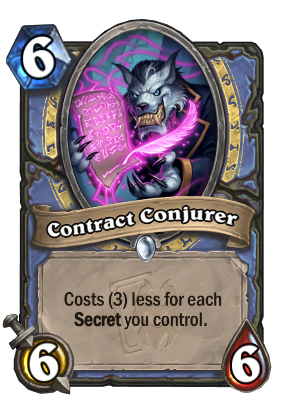 Discuss this Card
---
It isn't exactly a Secret which archetype is receiving the most support here. Objection! happens before any Battlecries can trigger.
Life Sentence is truly a hard removal. Negates Deathrattles and apparently also removes the minion from the resurrection pool (but not from appearing in any further Discovers).