It hasn't been too long since the special Hallow's End event wrapped up, and Blizzard has already announced that a couple more of them are set to take place over the duration of Patch 25.0 - which largely means the month of December, but some of that could also spill into early January 2023.
The next opportunity in line (and the second one since the recent system revamp!) has already been hinted at in an early November blog post discussing the addition of Signature cards. We've also managed to get a sneak peek at the event's (unsurprising) identity during the recent Death Knight Preview Showmatch streams, and ponder just how it might tie into the launch of March of the Lich King.
And now we've got some actual details to share - not all of them yet, but here is the lowdown:
---
Death Knight Launch Event
This event will start on December 6th and will last until December 20th.
During this window of time, you'll receive Event Quests in a new page of your profile Journal.

For the duration of the event, your profile Journal's icon will be replaced by a wax symbol with The Lich King's [Hearthstone Card (Helm of DOmination 4) Not Found] engraved on it.

Complete your Event Quests to earn Event experience points.

Event XP can be earned simply by playing the game too; the amount varies by the length and mode.

Once you have enough, earn awesome rewards.
As you can see from the attached picture below, if you gain 1000 Event XP you'll be able to obtain all rewards, which consist of:
One March of the Lich King Card Pack.
A neat Card Back whose name is yet to be revealed.
3 Signature cards (2 copies of each), two of which are Rare and one Common.
No Battlegrounds emotes this time around - truly some Constructed-oriented rewards!
To celebrate the launch of the March of the Lich King, a special expansion launch event will be taking place using the new Events system. From December 6 to December 20, complete daily Event Quests to earn Event XP on a special Event reward track! Complete the Event rewards track to get 6 Signature cards (2 copies each of three non-Legendary cards), a March of the Lich King pack, and a special Card Back.
---
Signature Cards Rewarded
Although they haven't been officially listed anywhere, the three Signature card are fairly recognizable by zooming in on the alternative arts in combination with their visible mana cost and stats. And so we can state with full confidence that: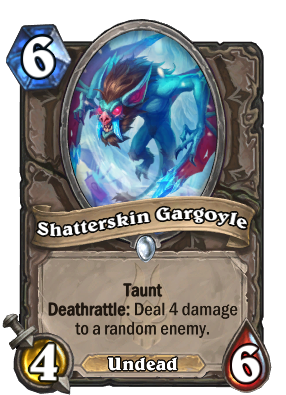 Discuss this Card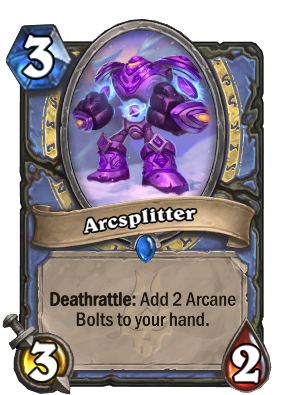 Discuss this Card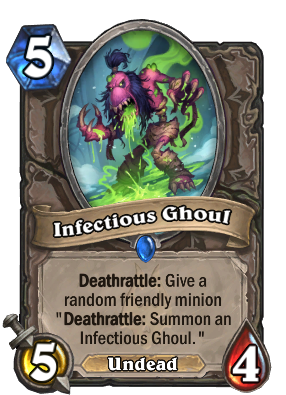 Discuss this Card
Probably not the most impressive selection one could imagine. In fact, it strikes us as about as random as some of the Golden Uncraftable cards that land on various Rewards Tracks.
---
Event Quests and Coverage
Currently, we don't know whether this new event will play out exactly like the previous one: as you may remember, this year's Hallow's End featured a neat Quest-chain you could complete going step by step. And so, something similar is very much expected here.
Hallow's End Quest-chain: each day into the event would unlock a new step for you to complete.
If that's what happens again with such a particular set of requirements, we'll look into some detailed advice and dedicated decklists for a steady completion of the event once more - stay tuned!
---
Upcoming - Winter Veil 2022
Unlike what some players (including myself) thought, the Death Knight in-game event is not going to replace the usual seasonal event we tend to receive in December: during the second half of the month (or beyond), the Winter Veil festivities will arrive in Hearthstone's tavern as well!
A Winterveil Event will be coming later this patch. Stay tuned for more details on that event in the coming weeks.
Just a hint of things to come. It's definitely too early for us to have even the slightest amount of information about this little seasonal celebration, although it is reasonable to believe that it will follow the new Events System and will be accompanied by the usual Wacky Waxy Winter's Veil Tavern Brawl.
---
What do you think about the upcoming Death Knight event, are you excited to earn any of those rewards? Or are you already looking forward to the mystery of Winter Veil instead? Let us know in the comments below!